Pictou County Excavators
Serving our Community for over 50 Years
Pictou County Excavators is a family owned and operated construction company which opened for business in 1963. Since then, we've had the privilege of serving thousands of customers across the County and beyond on a wide variety of projects. We specialize in all areas of Earthwork, such as Excavation, Land Clearing and Drainage.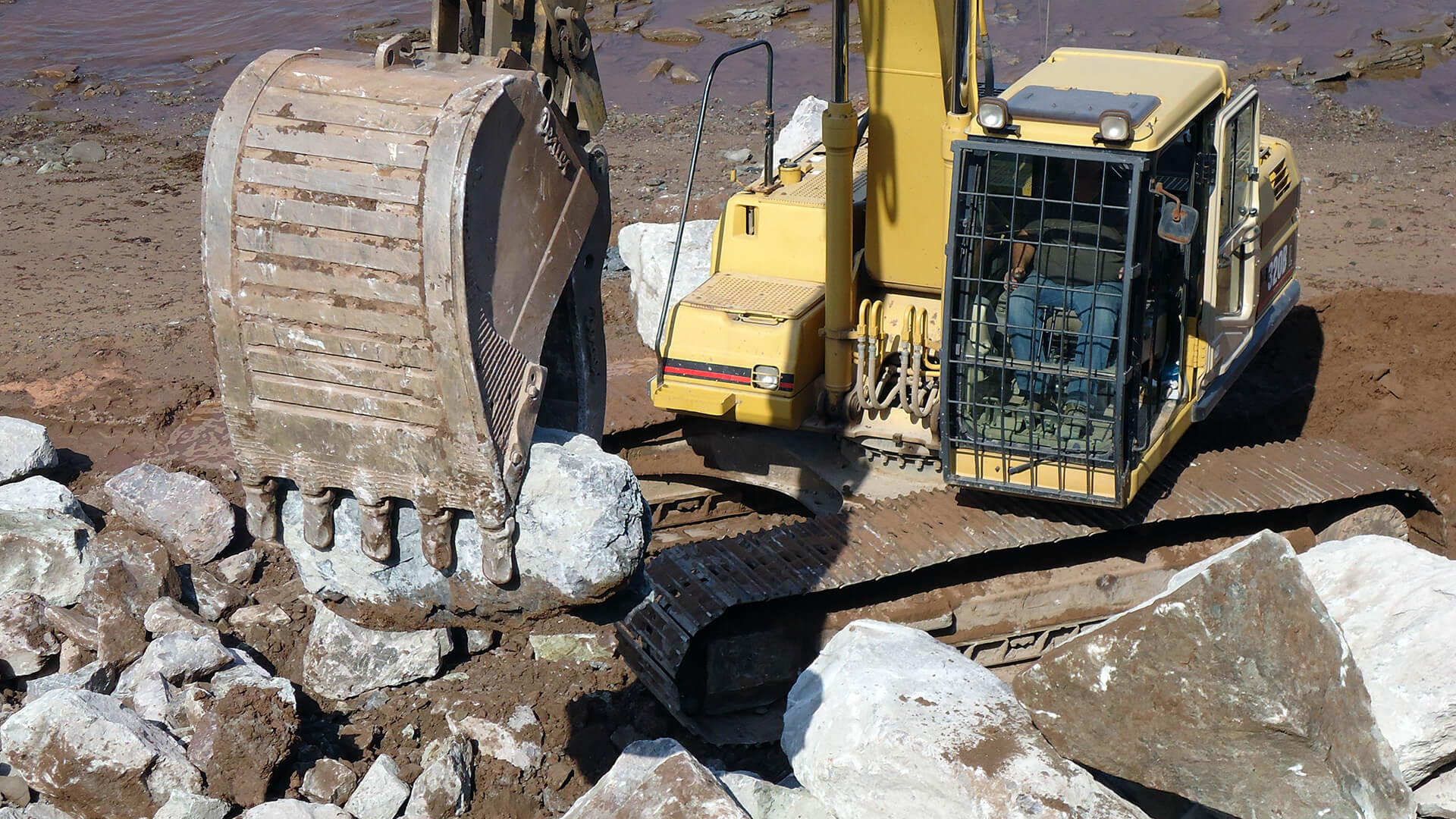 We are a full service heavy equipment company providing Earthwork, Excavation, Landscaping and more. We take great pride in providing reliable, professional services to our clients across the Residential, Commercial, Industrial and Municipal sectors. The list below provides an outline of the types of service we normally provide, however it's safe to say that if it involves Earthworks or Heavy Equipment, we're ready to assist.
Contact us today to discuss your project requirements
Serving our Community for over 50 Years
Pictou County Excavators is a multi-generational family owned and operated business that first began operations in 1963. Founded by Bert Livingstone, the business was operated as Bert Livingstone Trucking until changing it's name to Pictou County Excavators in 1971.
We provide service to Residenital, Commercial, Industrial, & Municipal clients through-out Pictou County and beyond. We are dedicated to ensuring that our customers realize outstanding workmanship in all products and services we provide. We credit our success to the consistent quality of service we provide our clients and the reputation we have built over the last 50 years.
We are proud of our commitment to providing a safe work environment for our team and clients and being mindful to show respect for our environment as we complete your project.
Contact us using the form below, or by phone, to discuss your project requirements.
info@pictoucountyexcavators.ca
Monday - Friday: 8am to 5pm
339 Bridge Ave, New Glasgow NS
PO Box 656 New Glasgow B2H 5E7